Valdarno
From humble beginnings on market stalls across Tuscany, the Valdarno is now one of the world's finest centre pole umbrellas. 
Designed and built in Italy - tested world-wide.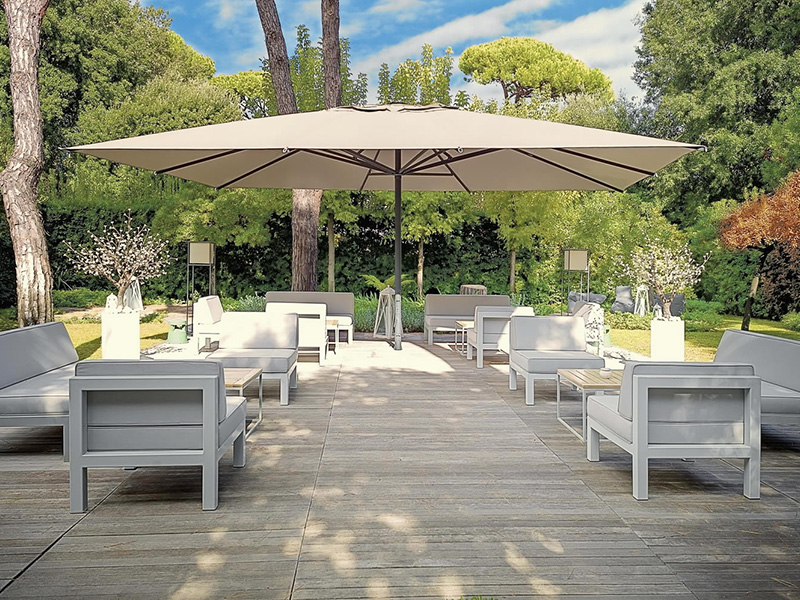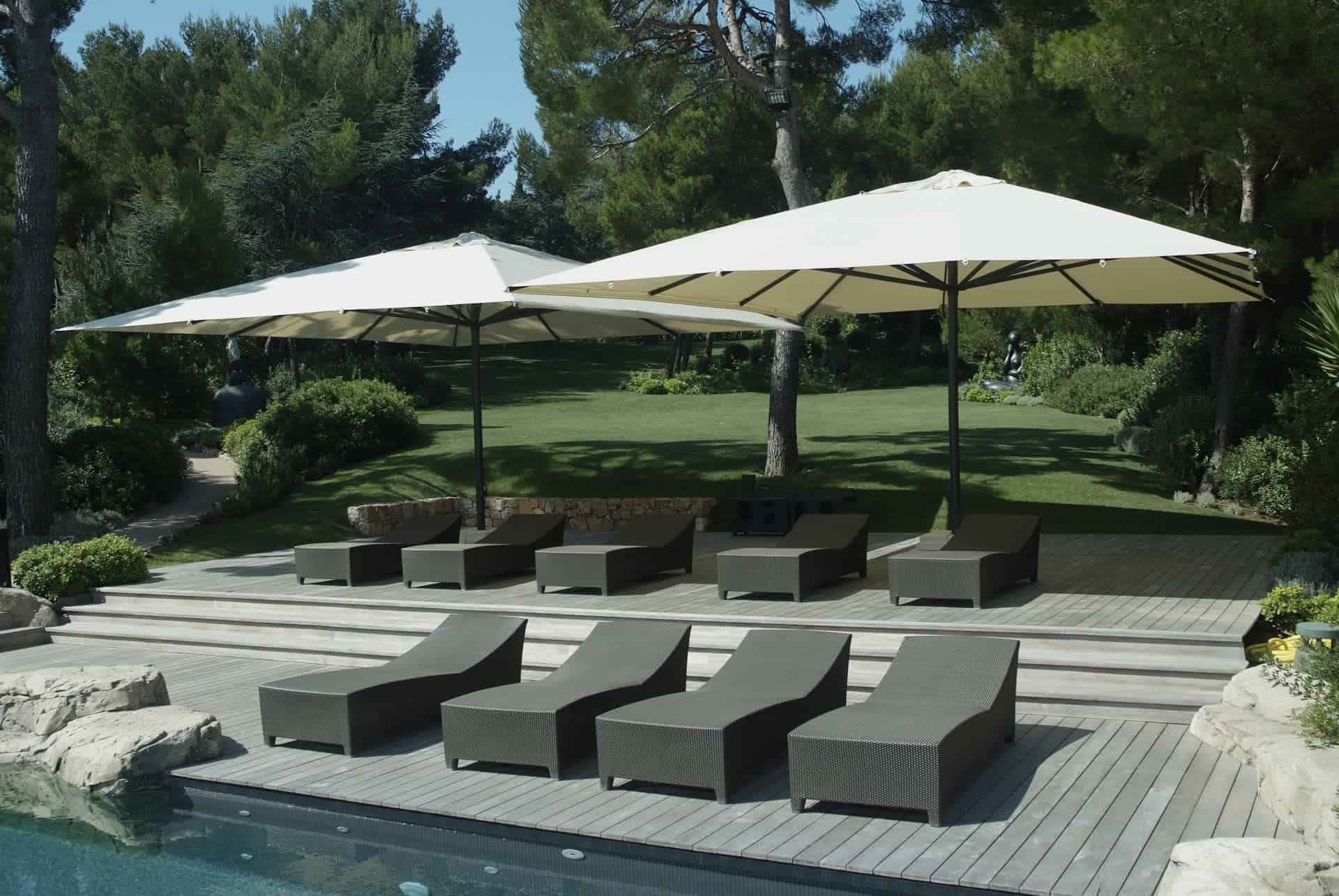 Our experience over 30 years working with umbrellas has shown us that centre pole models without integrated heating and lighting perform better, and require far less maintenance over their lifetime. When factoring in the costs of the wiring, hardware, installation, and running costs, you can also expect to add upwards of £2000 per umbrella when integrating these options.
In order to provide the most reliable, durable, and elegant umbrella possible, we have made the decision not to integrate heating and lighting within the frame of the Valdarno umbrella. 
However, we understand the importance of offering these accessories, and so if you are looking for a heating solution we can help you find the best option through our trade partners.
Our cantilever option The Piazza features heating and lighting accessories which can be attached/detached when required. These detachable accessories are also available for the Salento centre pole option below. 
4m x 4m

85mm mast

8 'ribs'
Umbrella - £4200

In-ground base - £360

Surface base & blocks - £580
5m x 5m

100mm mast

12 'ribs'
Umbrella - £5200

In-ground base - £360

Surface base & blocks - £580
6m x 4m

100mm mast

10 'ribs'
Umbrella - £5000

In-ground base - £360

Surface base & blocks - Not available for this size
Our Poggesi umbrella prices include delivery to most parts of the UK*.
We provide a 'white glove' delivery service.
We will:
*Free delivery exceptions – England - North of the M62, and Norfolk. 
Channel Islands; Scotland; Northern Ireland; Isle of Man; Isle of Wight; parts of Wales postcodes LL and SA.
For all delivery exceptions we will need to reclaim ferry crossing / tolls and a charge only to cover the 'beyond normal mileage'.
London congestion charge and emissions zone – we reserve the right to recover costs.