Nostra Italia
Our twenty years experience supplying the world's finest umbrella has introduced us to many other 'niche' suppliers of premium products for the garden - mainly from Italy. 
We now share with you some of our favourite brands and products that are not easily found in the UK. Some products, such as Nardi furniture, we have now chosen to stock in the UK, whereas many other items, at least for the time being, we have put you directly in touch with the manufacturer or their UK representation.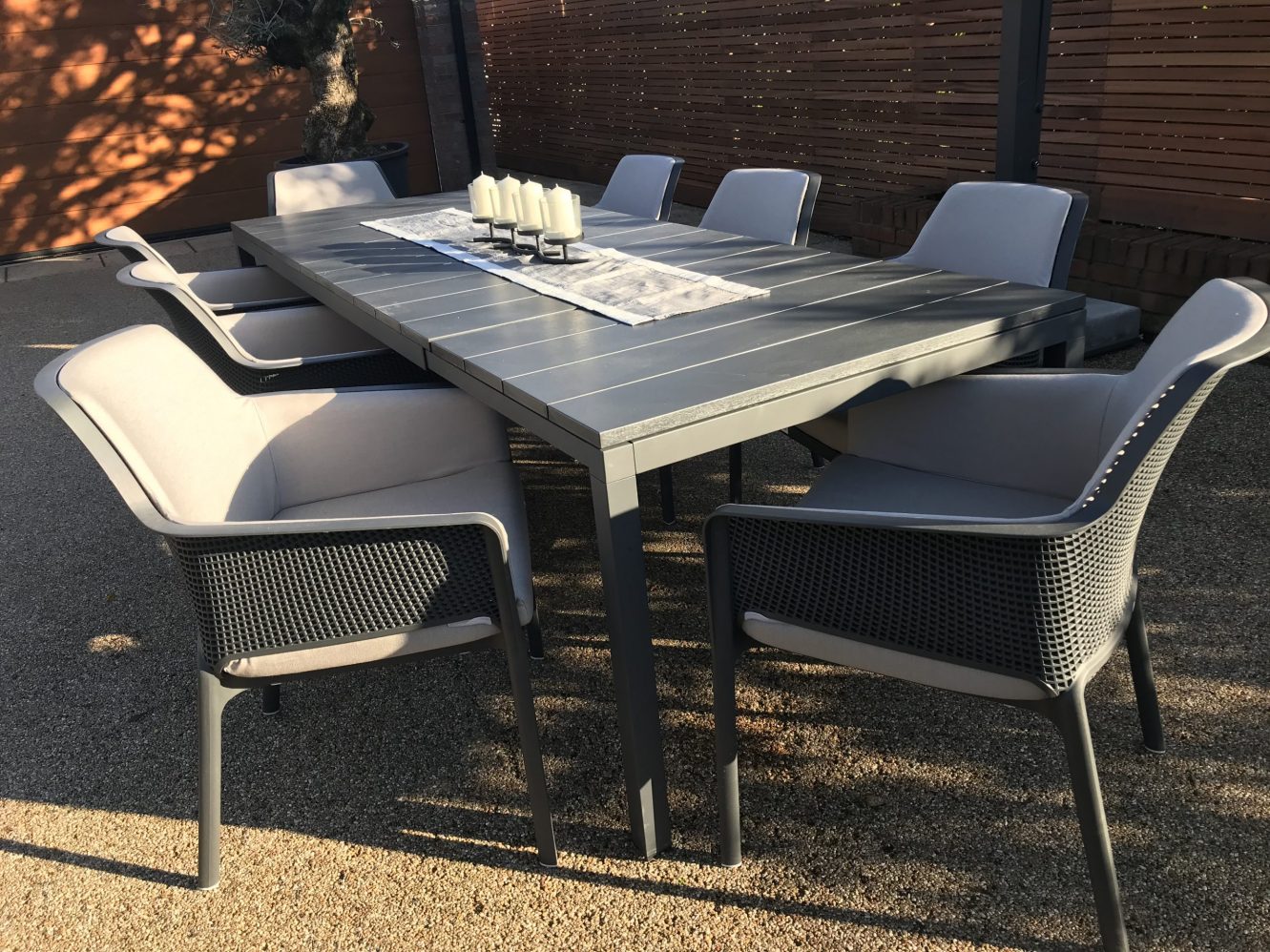 Nardi
We have selected this 'Rio 210/280' extendable table with 8 'Relax-Net' chairs, seat cushions, and wrap-around backing as our favoured set. Particularly effective with the Poggesi Piazza 4.5m x 3.5m model.
Poggesi now have this set in our UK stock, available for prompt delivery.
Price: £2850 (includes tables, 8 x chairs, cushions, and delivery)
Enquiries: graham@poggesi.co.uk / 07970 925558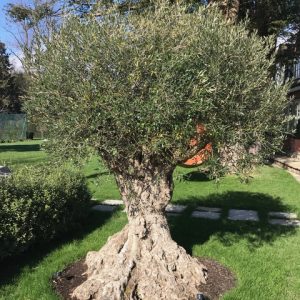 Folium & Flos
Specialist importers of mature Italian ornamental and architectural trees. Including Olive, Bay, Citrus, and Evergreen Oak.
Enquiries: alex@poggesi.co.uk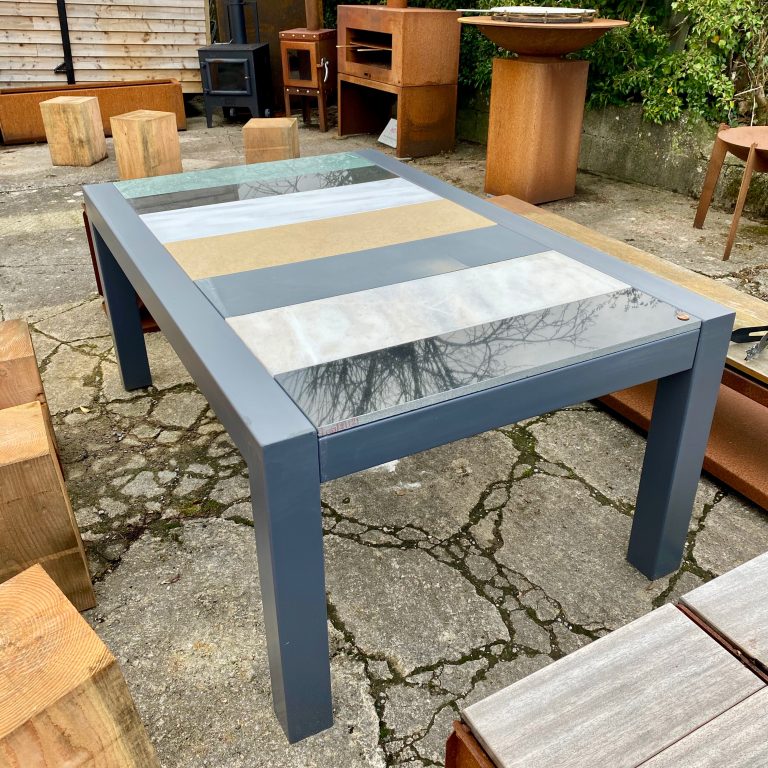 Stone Tables
Inspired by the volcanic stone tables of central Italy, our friends at Mendip Fireplaces are producing modern, hardwearing tables for the garden.
Featuring powder coated aluminium frames, the tables are available with a selection of beautiful stone panels which you can place in any sequence you wish for a variety of combinations and styles.
Enquiries: alex@poggesi.co.uk / 07834273600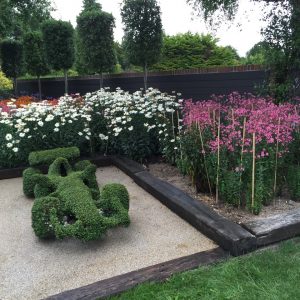 Topiare
by Luigi
From a Formula 1 style car, to an elephant, Luigi has moved from Italy to the UK and continues to impress with his topiary craftsmanship. 
Special commissions - almost anything is possible.
Enquiries: alex@poggesi.co.uk