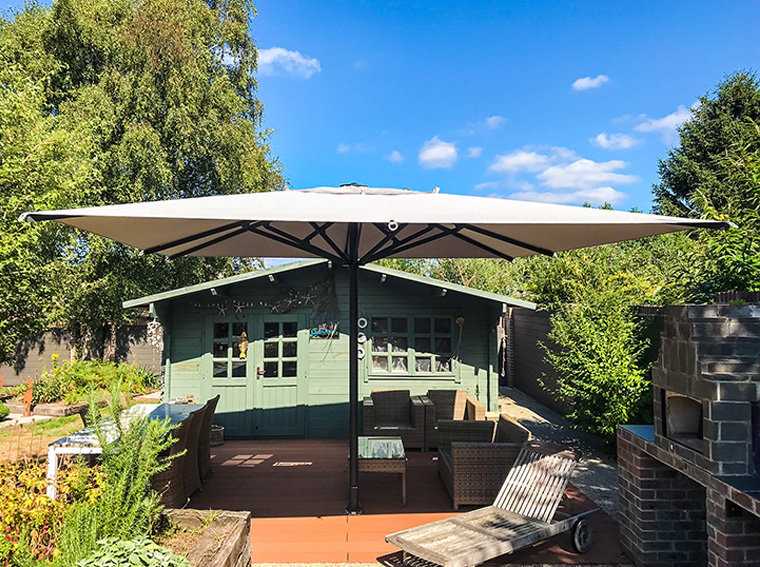 De-centralised
Reference – De-centralised
Model - De-centralised (2.75m / 1.25m)
Size - 4m x 4m and 4m x 3m available
Canopy colour - Grigio (as photo) or Ecru
Structure colour - Graphite grey (matt)
This model operates like a centre pole but gives the de-centralised benefits of a side-arm model.
These umbrellas are brand new, but part of stock clearance for 2021.
Ideal for commercial use at sites where traditional centre pole models would not be suitable.
Technical – 85m mast – operated by single winch handle to worm-screw. Canopy 300 gsm acrylic – Teflon coated and water-proofed.
RRP - £ 3400
---
Saleroom price - £2500
---
Price includes: VAT at 20%, new in-ground base set; delivery as per our standard UK areas, winter storage bag + telescopic pole for ease of use. Poggesi 2 year warranty